Partners in stewardship: The role of education in preserving and protecting Niagara's Biosphere
20/08/2023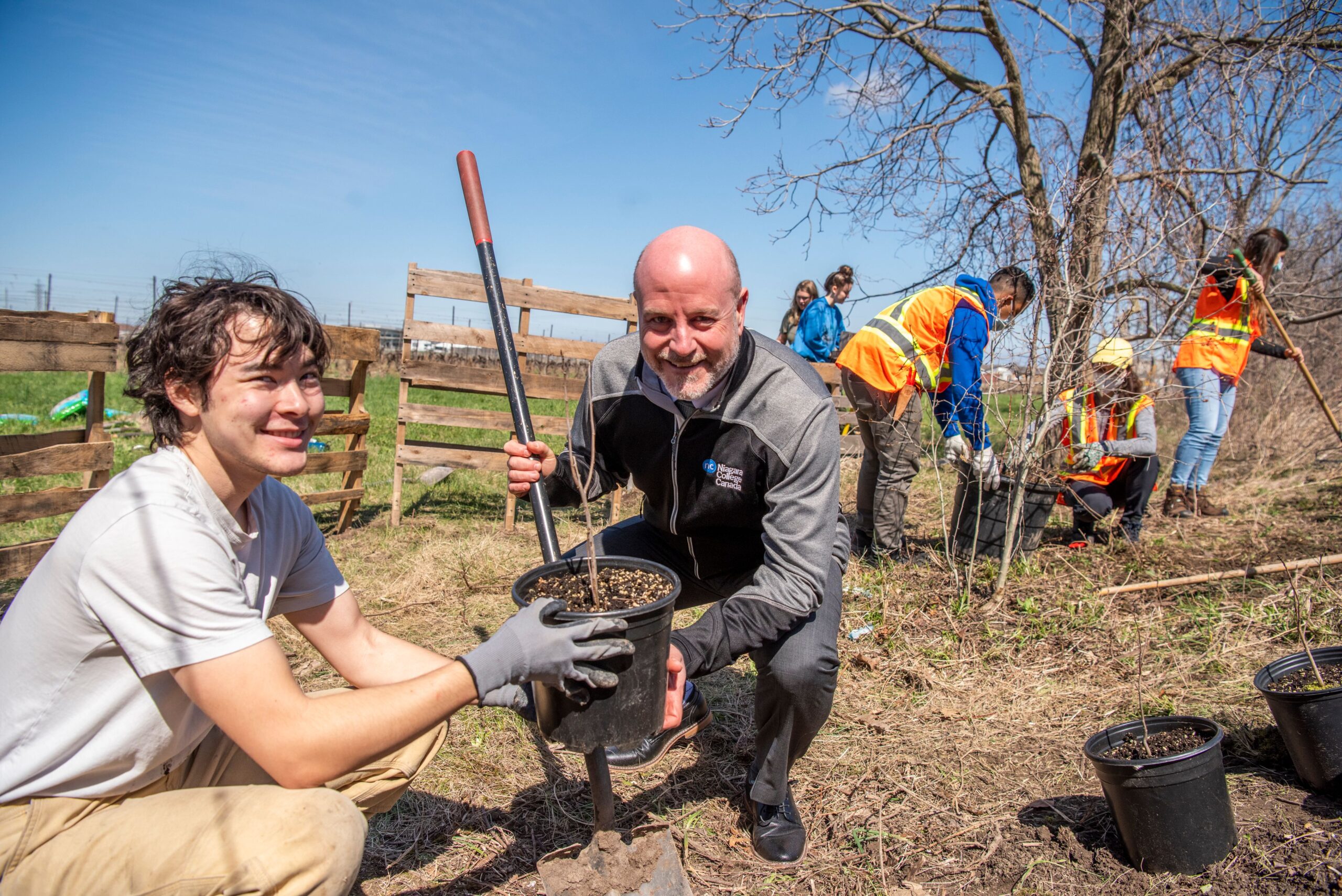 As a hub for applied learning, research, and innovation in the region, Niagara College is a proud partner in the Niagara Escarpment Biosphere Network. Our Daniel J. Patterson Campus in Niagara-on-the-Lake sits on 125 acres at the foot of the escarpment — Canada's first nationally recognized post-secondary wildlife sanctuary and one of the country's most unique learning environments.
Rich with nature's abundance, we have the good fortune to live in this amazing place on the traditional territory of the Haudenosaunee and Anishinaabek peoples. Our distinct ecological and geographic location makes our campus — a UNESCO-designated World Biosphere Reserve and living laboratory — the ideal place for students to experience what makes this region so special.
Our 15 acres of restored wetlands provide an outdoor classroom for numerous student projects and initiatives. Students in our environmental programs are monitoring migratory bird patterns to help scientists understand the effects of climate change. In our network of campus gardens, which includes a pollinator garden, seed garden, chef garden, Indigenous garden, vineyard, and hopyard, students work with our fruitful soil first-hand.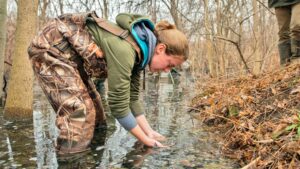 With education central to the protection of our biosphere, Niagara College is a learning place for sustainable development. On our grounds, local solutions to protect and restore nature are tried and tested to meet global challenges. As a place of higher learning, Niagara College is committed to being both dutiful stewards of the environment we inhabit and educators of the next generation of changemakers and activists.
This choice of words — changemakers and activists — is deliberate, as the problems we face today require more than environmental conscientiousness. Changemakers, armed with knowledge and innovative solutions, are needed now more than ever as the climate change crisis threatens biodiversity.
We see and feel it happening all around us: record-breaking temperatures, ice melting, waterrising, and volatile weather. The impacts are felt locally as Niagara's climate becomes warmer, wetter, and more intense. Look no further than challenges facing our wine and agriculture industries.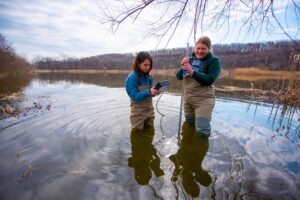 It will take a tremendous collective effort — like that of our biosphere network — to reverse this environmental domino effect. The decisions we make locally impact us here in Niagara and beyond. It is our belief at Niagara College that education will help chart the course towards amore sustainable world.
It fills me with great pride to see our graduates making a difference in their industries, and our students, faculty, and staff bringing their learning to the community to inspire change. Our Bioblitz events are a shining example, where community members join in our efforts to monitor biodiversity.
Our leadership follows suit, with sustainability top of mind for all decisions and codified in our 2022-27 Strategic Plan. Alongside our partners across the network who share responsibility for the health of our biosphere, we will continue to act for the betterment of our communities and the environment.
—  Sean Kennedy is president of Niagara College Canada